If you take a little trip down to your friendly local Apple Store, fans of Lucky Frame will see a familiar sight.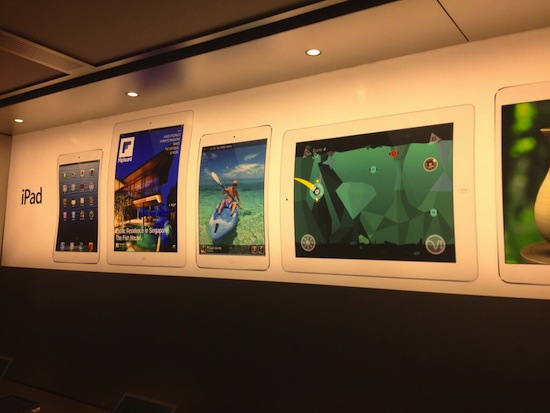 Yes, our very own Wave Trip is now gracing the walls of Apple Stores across the world. This particular image comes from Glasgow, and friends and family have alerted us to the posters in London and Annapolis, Maryland.
This is, of course, super exciting for us. We learned about 6-8 weeks ago that this was a possibility (pro tip: when Apple asks for giant image sizes, it's not a typo) and we've been trying our best to keep it a secret since then. We are really proud that our game is being featured in the stores, and we're hoping to convince someone to let us have the poster when they take it down…
Have you seen the poster in an Apple Store near you? If you take a picture and send it to us (info@luckyframe.co.uk, or tweet us @lucky_frame) we'll send you some lovely Wave Trip badges.