"The result skilfully combines the arcade immediacy of Super Crate Box with the weaponised chaos of Super Smash Bros, and VVVVVV's instant gravity-switching..."
"It's addictive, wonderfully put together, and unlike almost anything else you're going to find on the App Store...under its smarts Gentlemen! hides a brilliant one-on-one battler."
Buy the tablet version: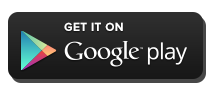 Explanation: The tablet version is for two players, sharing one screen. It is available for iPad and larger screen Android devices (7inch+). You can buy it from iTunes or Google Play. If it's not available for your device from Google Play, you can buy it along with the desktop version for the same price and install it yourself.
The desktop version is for 2 to 4 players, local multiplayer. Buying it from the widget to the right will give you a download link, and we'll throw in the Android version for good measure.
Buy the desktop version:
bonus! buying this version will also get you the full soundtrack as mp3s!
or or, download the free limited demo!
(then come back and give us money)